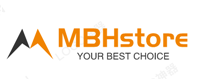 what is tungsten ring
Friday, 15 May 2020

0

268

0
Tungsten rings are very attractive shine. Many are choosing them over other precious metal rings because of their economical cost and their ability to retain their luster. Tungsten rings are 10 times harder than gold, 4 times harder than titanium and the most scratch resistant of metals. They are considered one of the most popular rings in the world today because they provide style, toughness and comfort to last a long time.
Tungsten carbide rings and tungsten weddingbands are remarkable pieces of jewelry in many ways. Unlike rings made of traditional metals such as gold, silver, and platinum, tungsten is extremely hard. The only thing that can scratch a tungsten ring is a diamond, the hardest element known to man. There is nothing worse than going to put on your ring only to find it is what used to be a perfect circle now resembles a bent oval. With tungsten carbide you no longer need to worry about this as tungsten rings will never bend, nick, or become misshapen.
When you want nothing but the best for the love of your life, choose a tungsten ring. Tungsten rings are perfect celebratory selections to commemorate love, anniversaries, friendships and achievement. When you say 'tungsten rings,' you are making a promise of forever.

Your cart is currently empty.